2012 Spring and Summer Shoe Trends. -If you're a shoe lover like I am, then you can't wait to see what styles will be hot come spring and summer. This is my favorite season when it comes to footwear.Some styles are repeats from last season.Look below to see my favorites of this season's hottest trends!!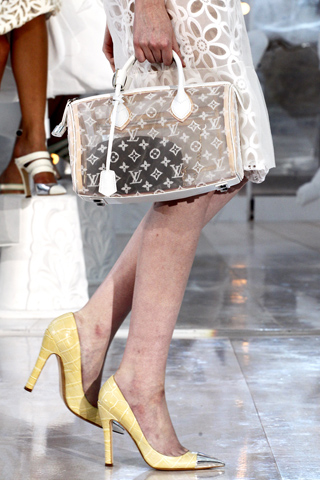 Bright

neon

sandals and shoes – When it comes to bold colors this season, everything is getting bright and that includes footwear as well. Step out this season in bold

orange

,

blue

and

yellow .



miu miu


Finder Cork Platform Sandals
Metallic and Shiny Details
–
Let your feet shine this spring and metallic designs.Inspired by Chanel..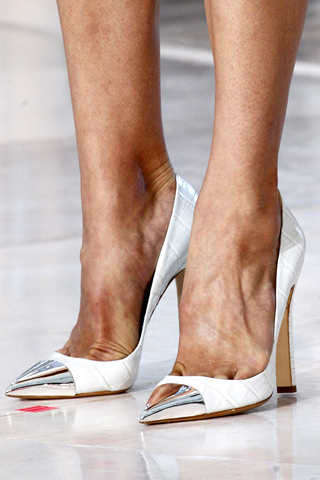 Wedges
–
Very popular the last seasons, and perfect for giving you much-needed height without the pain.
.
Pastels

– While bold colors are popular on one end of the spectrum, soft pastels hues are favored on the other,

lilacs

,

baby pinks

and

blue

are all perfect for the spring/summer season.
Lace Up Styles

– Create a bold sex-appeal play with your legs with the use of lace up styles.
Christian Loboutin
Givenchy Lace leather sandals for Spring/summer




Clear Details
–
Shoes with clear inserts and see – through details are a sure- fire fashion forward trend.
J-LO sandals